Much more than a Sim.
A ChatSim.
It is the first SIM in the world that lets you chat free of charge and with no limits with WhatsApp, Telegram,
Facebook Messenger, WeChat, Skype, Viber, LINE, Hangouts, iMessage, QQ and all other instant messaging apps anywhere in the world.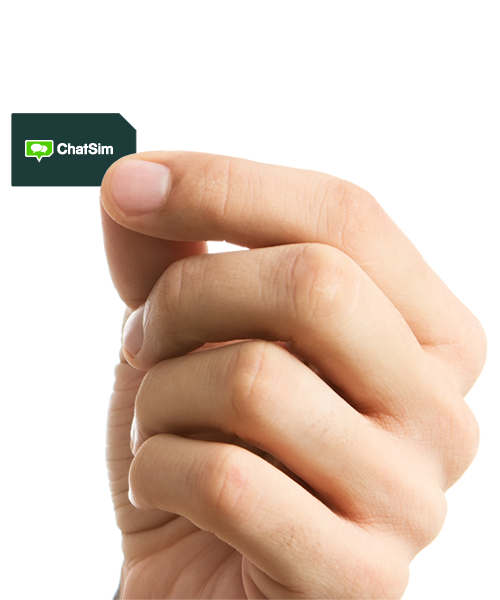 ---
A ChatSim
with many ChatApps.
Countless options.
There is a ChatApp for everyone. Over three billion people connected. Each ChatSim connects your ChatApps around the world. So ChatSim lets you chat with your favorite ChatApps: WhatsApp, Telegram, Facebook, Messenger, WeChat, Skype, Viber, LINE, Hangouts, iMessage, QQ and all other Instant Messaging apps, to give your words an always new meaning. You can keep in touch with friends, family or colleagues. It helps you stay in touch with the world and tell everyone where you are when you are traveling.
And live every moment to the fullest.
---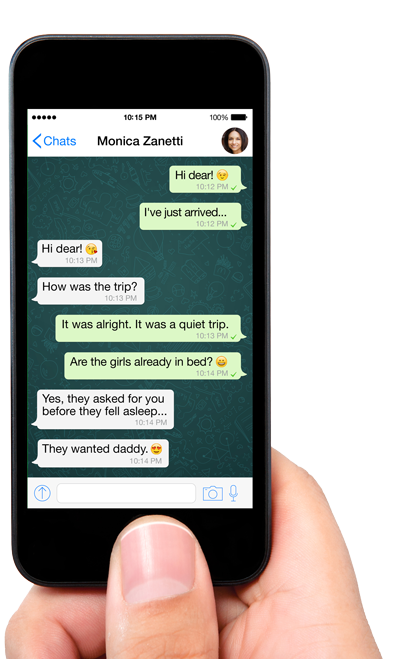 ChatSim:
designed for chatting.
ChatSim is like no other Sim. And it couldn't be otherwise because we want you to chat anywhere in the world.
We have created a Sim dedicated to chatting.
With all messaging apps. The result is: The world's first Sim with over three billion people you can chat
and keep in touch with.
---
Not just words.
An extraordinary multimedia blast!
ChatSim lets you exchange not only words and emoticons. But even multimedia messages. You can send and receive photos, videos, voice messages, your location and contacts in every corner of the planet. You can even show where you are. And who is with you.
If you want to exchange multimedia messages with your ChatSim, you just need to recharge.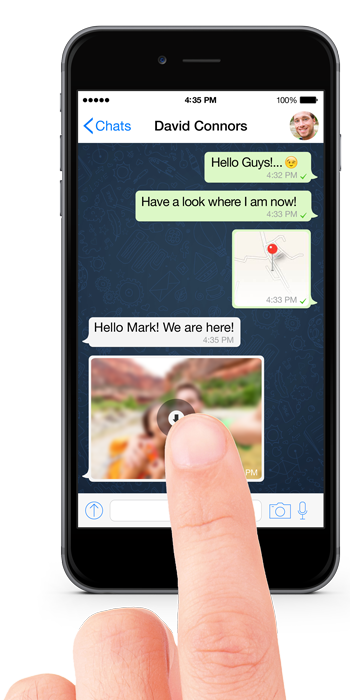 ---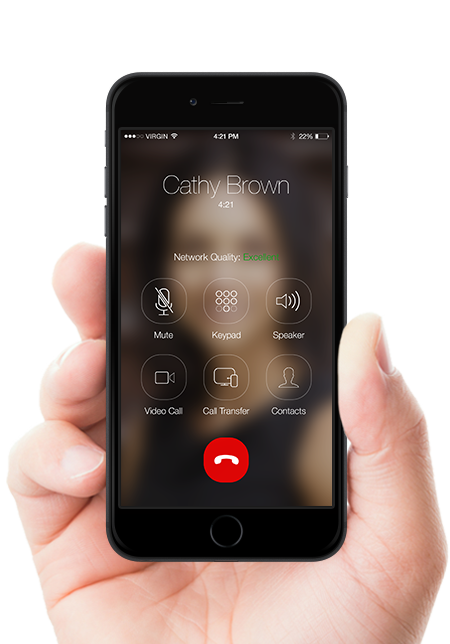 Hello!
ChatSim here.
Sometimes a message is not enough. And if it's not enough, make your voice heard to the people you are in touch with. ChatSim makes it a straightforward and fun experience. Use your finger to touch your favorite AppChat, choose the person you want to contact and touch the call key. You will be immediately connected in the only way we know. Indisputable quality.
---
Are you ready for a new way to stay in touch?
ChatSim is the first Sim in the world only for your favourite messaging apps.
---
 ChatSim. Keep in Touch.
Keep your profile. For your contacts.
Start something new with ChatSim. You can reply on the go to friends who write and send messages to you. You can receive messages of any kind at any time, but you can even express yourself in new, fun and spontaneous ways. With ChatSim, "let's keep in touch" is not just about exchanging words on a display: it means to really be in touch.
Because there is no need to change your profile.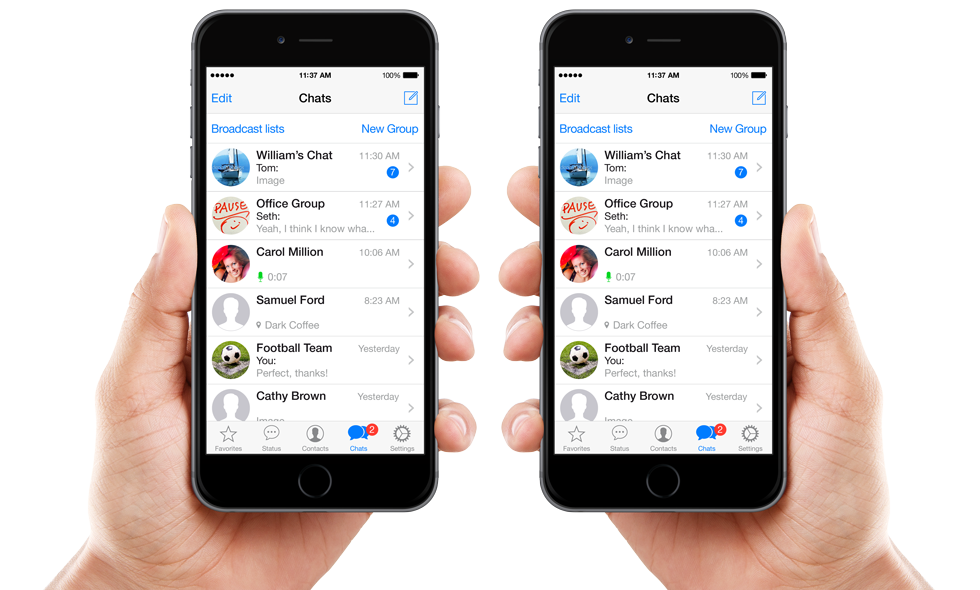 ---
It is one of the Sim with the broadest coverage in the world. And its network is constantly expanding.
ChatSim connects to more than 400 operators in about 150 countries. Anywhere in the world it connects to the provider with the best coverage and signal right where you are. If you change your position, it automatically searches for the best provider. If a better one is available, it connects by itself without you even noticing it.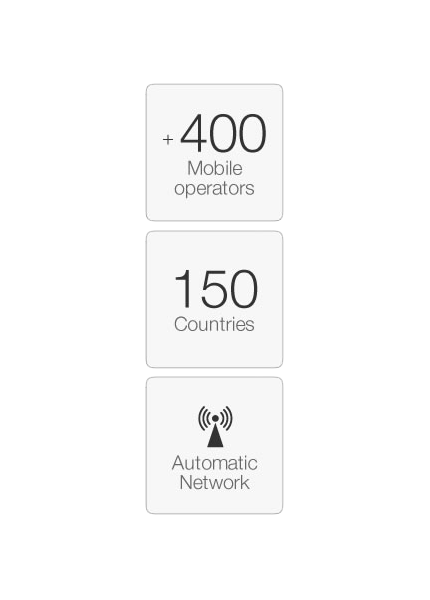 ---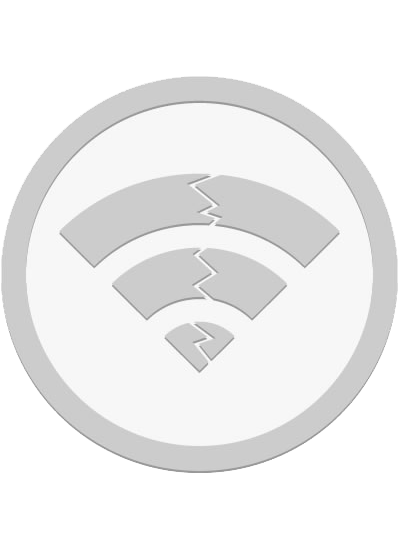 A popular myth to debunk: There is no such thing as free Wi-Fi everywhere.
ChatSim is the most practical and flexible way to stay in touch with your world. While you're traveling around the world. ChatSim lets you chat any time with whoever you want. There is no other solution for real-time chatting.
You need to wait for the first free Wi-Fi you come across along the way or at the hotel.
Starbucks or McDonald's? Who else? While free WiFi everywhere does not exist, ChatSim is for real.
---
ChatSim All in One.
A stroke of genius.
Our goal was almost paradoxical:
Creating a Sim card that lets you chat with all phones.
A Sim that is regular, micro, and nano all in one.
ChatSim is all this and more.